Miscellaneous | The Result of Participating in a Quiz
One evening some time ago, my girlfriend and me participated in a quiz with our friends; the goal was to correctly find as many answers as possible in order to merit letter cookies. The winner would be the team with the longest existing and correctly spelled Dutch word...
... we won using our twisted fantasy !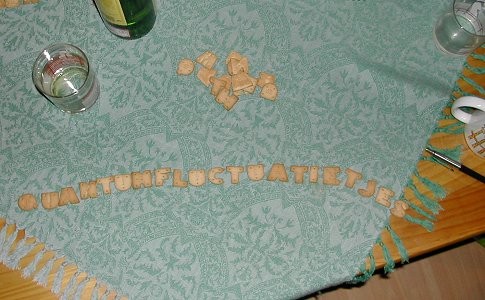 The word spelled is quantumfluctuatietjes (wiki), a word you don't use everyday.